Certified by

Forest Stewardship Council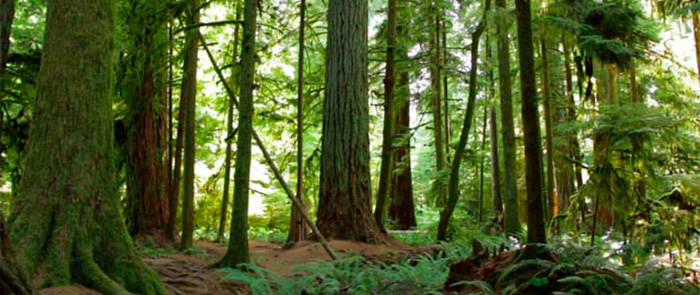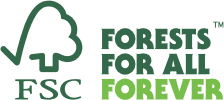 The Forest Stewardship Council® (FSC)® is an internationally recognized, independent, non-profit organization with a purpose of maintaining the ecology of the world's forests, while supporting forest product related industries. Although it recognizes other similar entities' standards, it strictly adheres to its own standards. Through its program, it offers certification for a Chain of Custody Number (FSC License Code # C003530 ) for parties who agree to maintain its standards. The COC# on Caliper's documentation assures its clients that it has the ability to track any certified wood product from its forestry origin, to mill production, to distributor, by tracking every previous handler's COC#. Caliper Woodworking is committed, by top management, to implement this program and maintain the standards of each entity.
The primary goal of Caliper Woodworking to be certified by FSC is two-fold:
First, Caliper recognizes, as do many other industries and businesses in general, that over the years the earth has been overused and drained by its inhabitants. Many natural resources have been depleted at an alarming rate — many of which may not be recoverable or readily renewed. The forestry commerce realized this factor many years ago, and instituted their own programs such as tree farms to propagate new growth for future harvests. The previously mentioned entities, although independently governed, all have similar values – maintain the forests and use them methodically in order to ensure future wood products for everyone.
Secondly, as the world's current lifestyle is predicating, everything is going "green." The food we eat is becoming less contaminated with chemicals and additives; the gas we put in our cars has fewer hydrocarbons, so the exhaust won't pollute the air as much; and the construction/building industry is discovering new ways and coming up with innovative ideas to efficiently and economically erect new structures and/or renovate existing buildings. LEED* certification, while in the past may have been a novel methodology, it is now becoming an integral part of the construction industry, and soon may be as common-place as going to Town Hall for a building permit.
Please feel free to ask about our FSC certified products.
*LEED (Leadership in Energy & Environmental Design). A governmental agency established to award points in order to reach certain levels so as to gain tax credits for use of conservation programs. LEED certification sheets are submitted for review. When a certification sheet displays a COC#, it profoundly assists in establishing value for points.